I worked as an independent consultant for a notable design firm in San Francisco as an interaction and motion designer.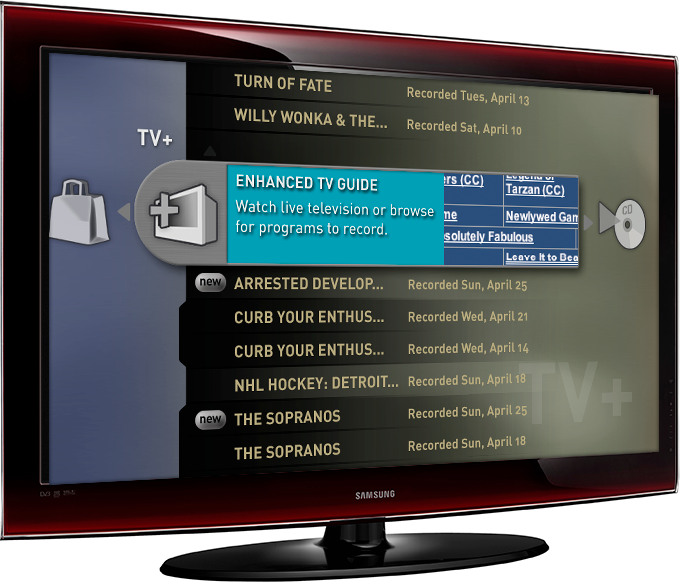 I composited several motion study videos using After Effects. Video production became an excellent tool for communicating creative ideas to Samsung.
Storyboards are always a necessary part of the process. Here, different types of screens are identified, such as full screen menus and overlay menus.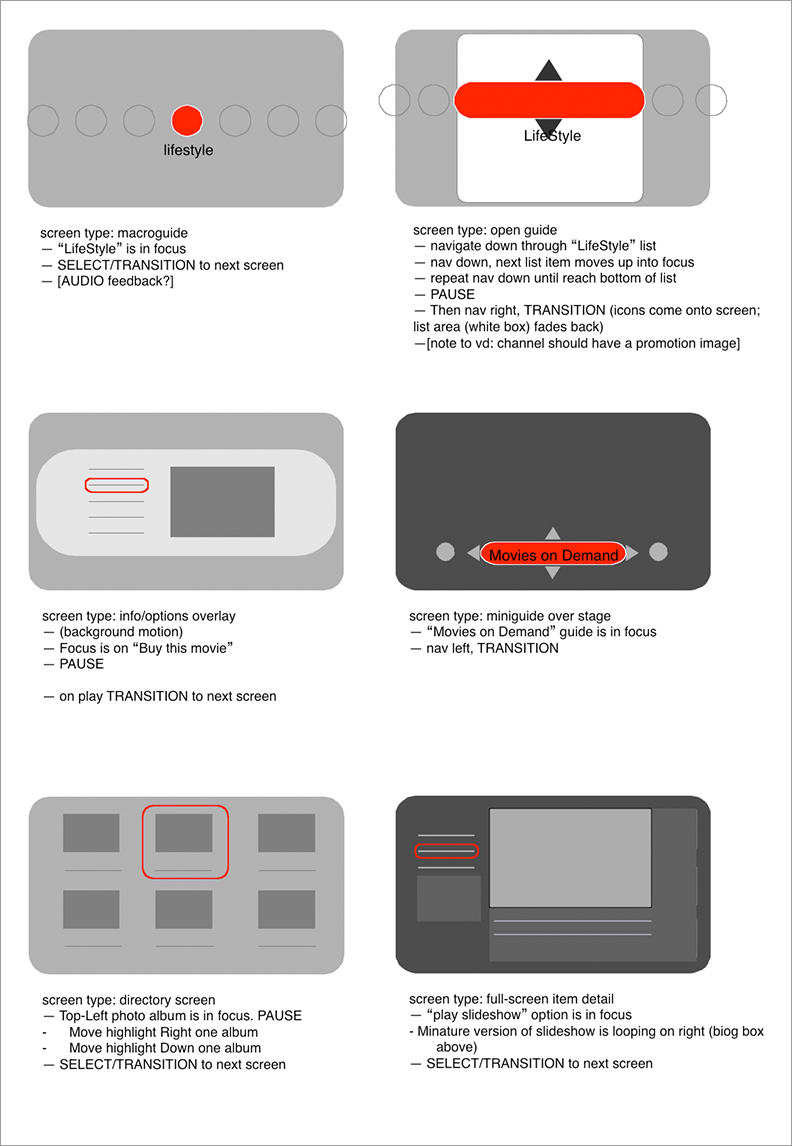 Interactive TV provides a design challenge because of the form factor of the television remote. Up-down-left-right key inputs are limiting, so information architecture is important to help users navigate content.