As Creative Director for a San Francisco design and development firm, I collaborated with Walmart Content Strategists to create rich interactive content for Walmart.com.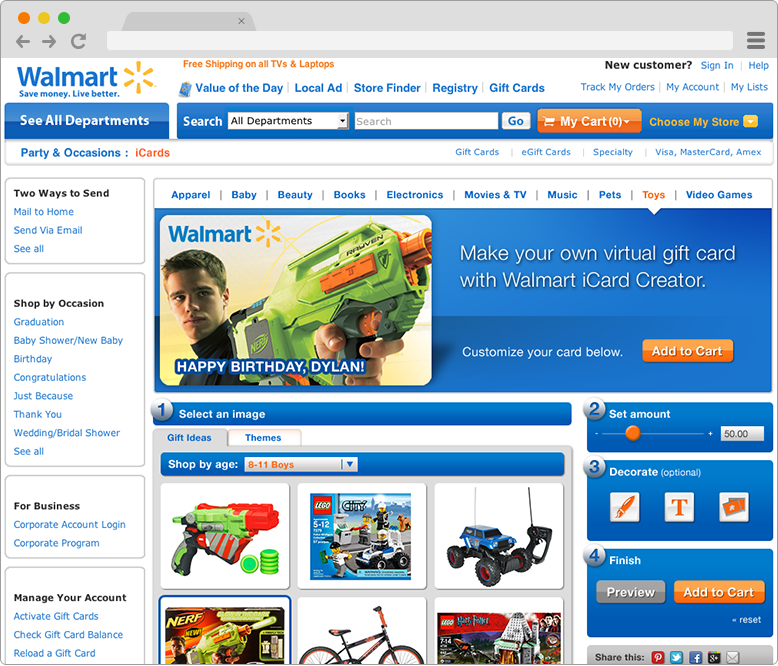 Content Strategy and Information Architecture

I partnered with Walmart content specialists to design topical sections of their main e-commerce website. Topics include gift cards, the environment, and sports.
This topical microsite on walmart.com is entitled "Save & Live Green".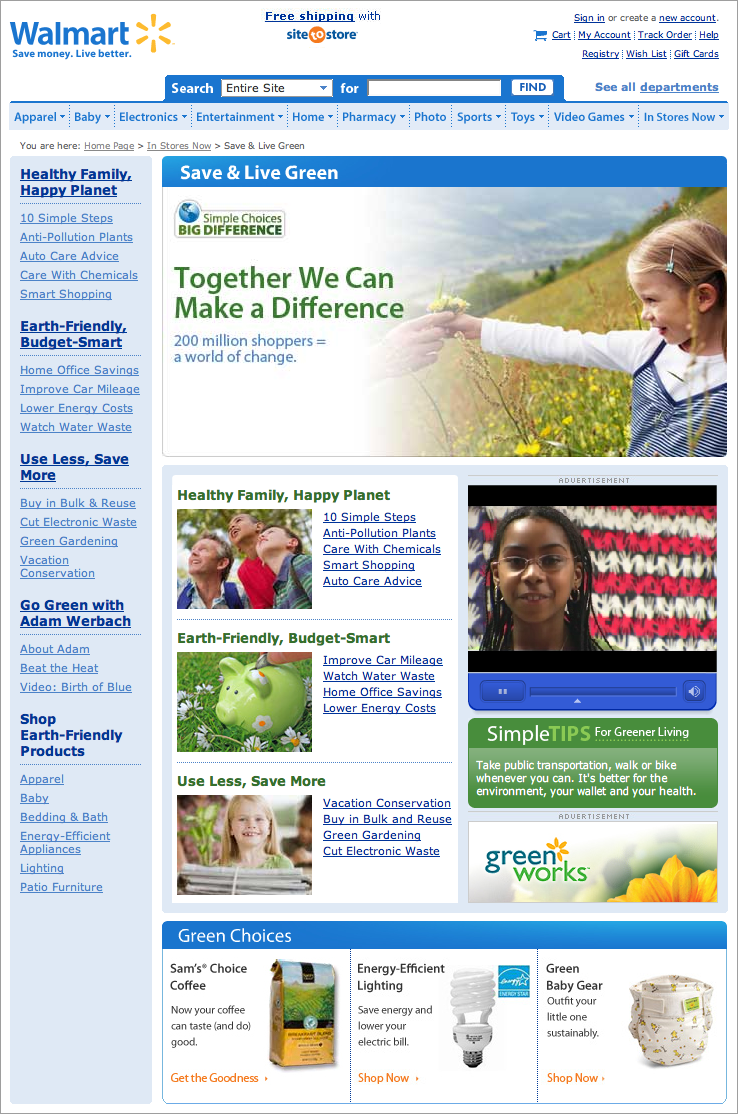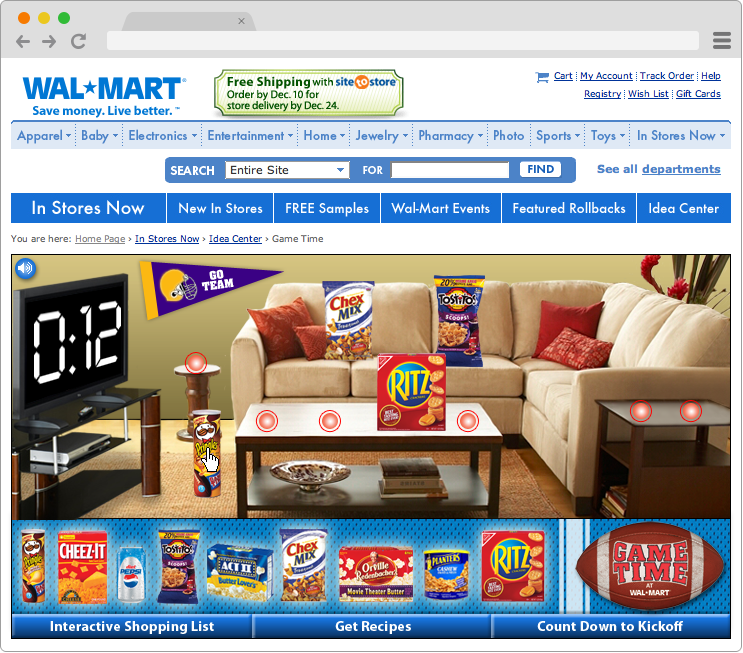 In this online interactive game, customers have to "beat the clock" to stock snacks for their guests before the Superbowl game continues.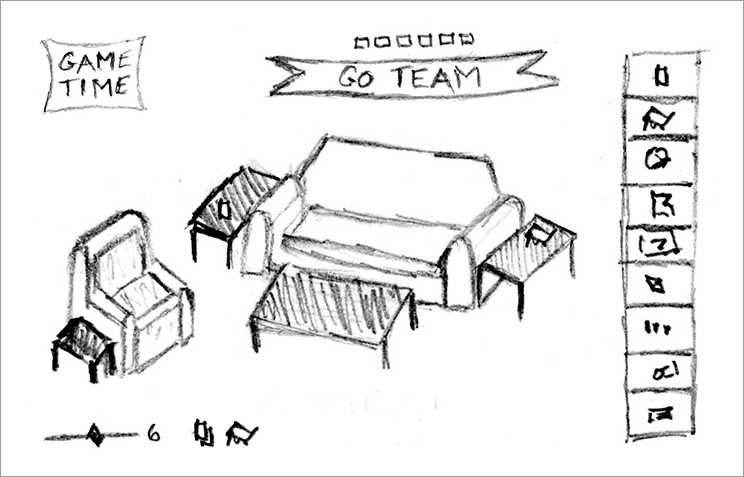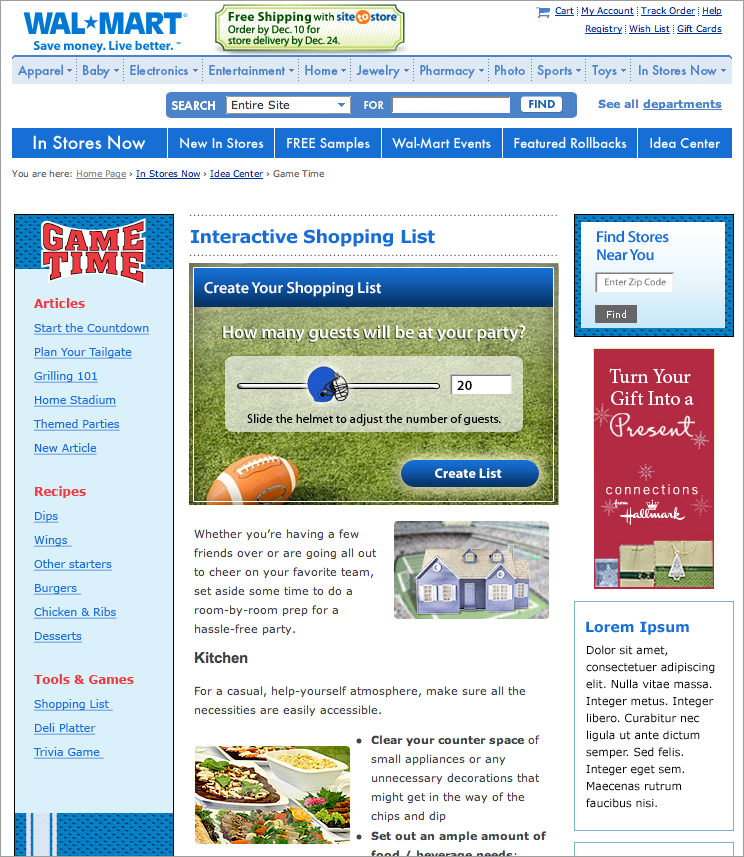 The interactive shopping list helps shoppers determine the amount of snacks they'll need for their Superbowl party. Visitors can also browse articles and recipes.