We wanted to create something beautiful and experiential. As the Lead Experience Designer, I designed a unique point-and-interact user interface to showcase featured products at a medical conference. 3D-rendered images of the human anatomy were composted onto live photography, creating beautiful "cards" that represented product categories.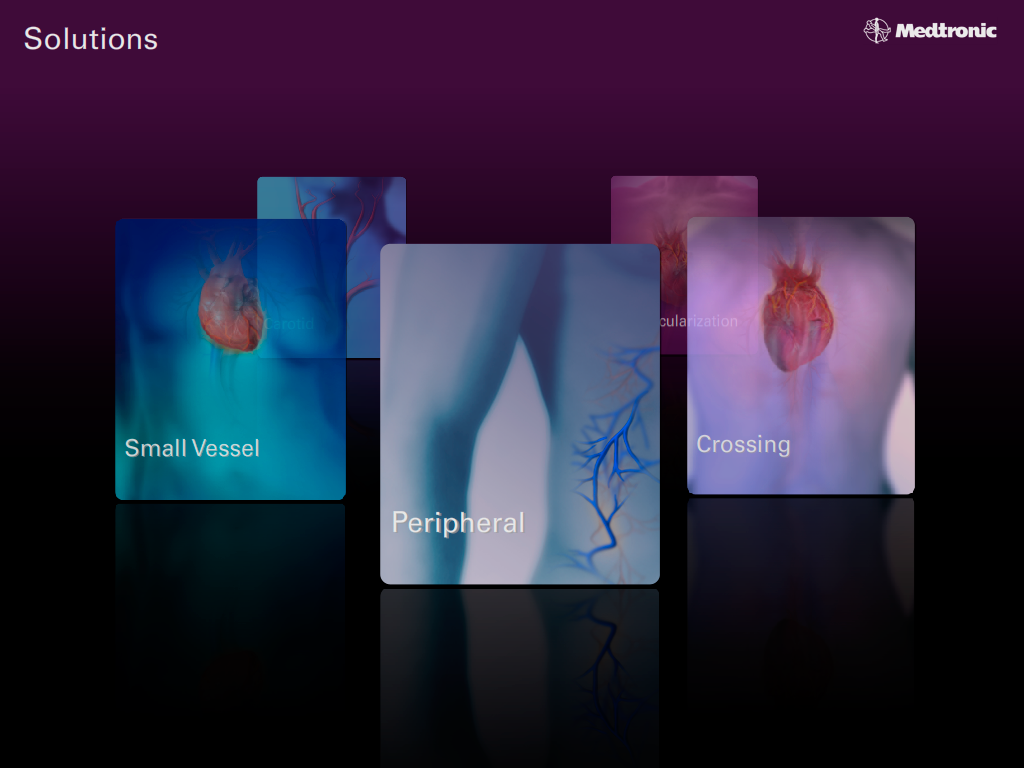 Simple information architecture allowed for elegant navigation of product categories.​​​​​​​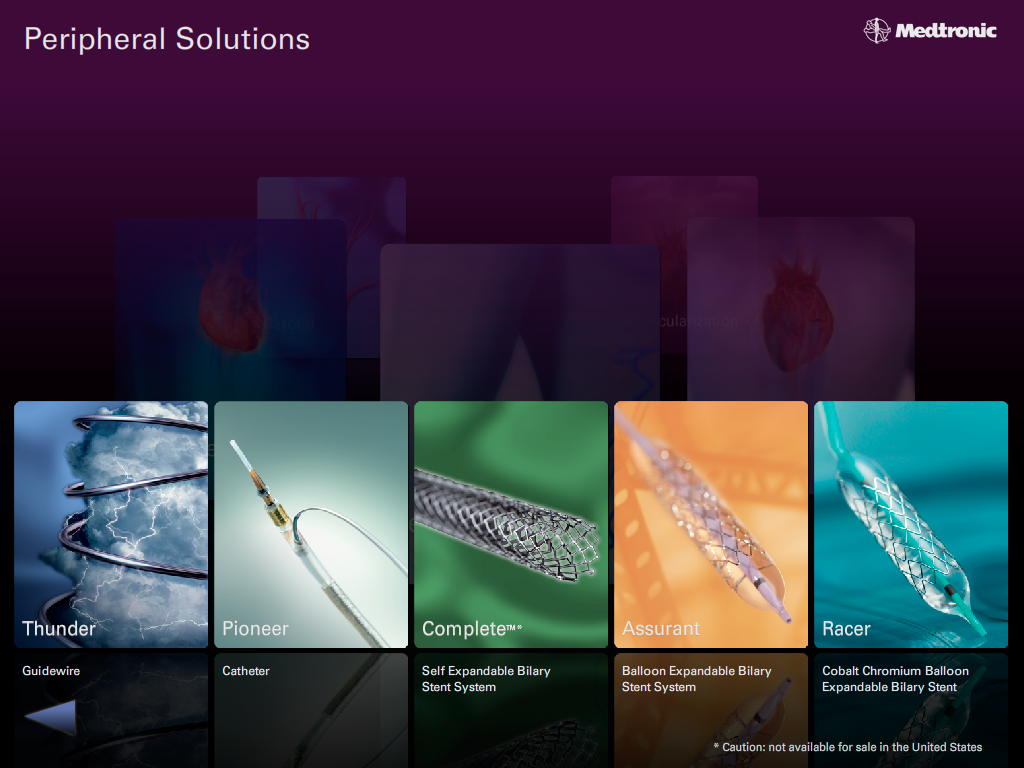 We wanted to create a futuristic, holographic effect. The technology allowed us to project the experience on to a translucent surface. We used a dark, reflective visual design to enhance the effect.
Users do not touch the device to interact. Custom cursors follow the movement of user hands as they point at the screen. Custom cursor icons provide affordances for functionality.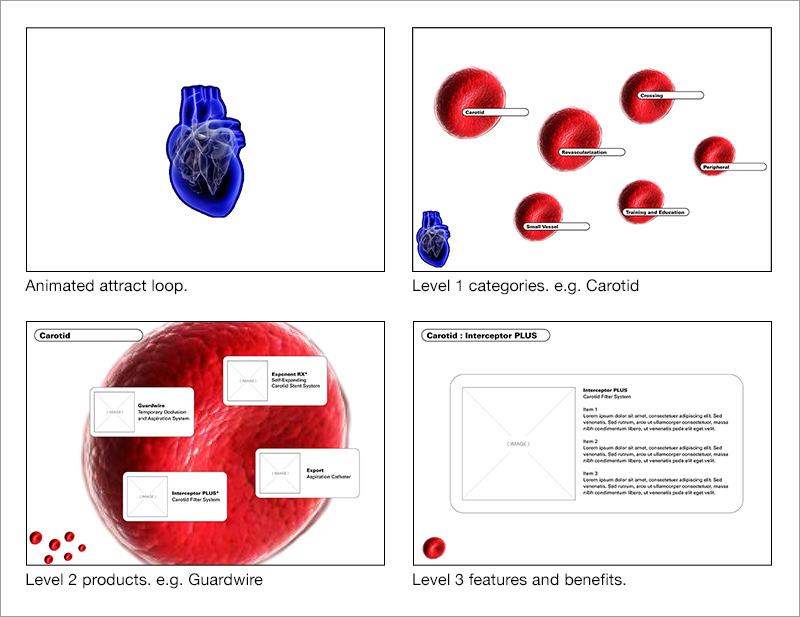 The storyboards are rough and intentionally not pretty. The intention at an early stage is to carefully consider the interaction flows and information architecture–not focus on visual design, yet.