This mobile application for iOS and Android is a mobile extension of a robust emergency notification platform. Emergency responders and citizens upload critical information so that the emergency dispatchers and operators can be better aware of the situation.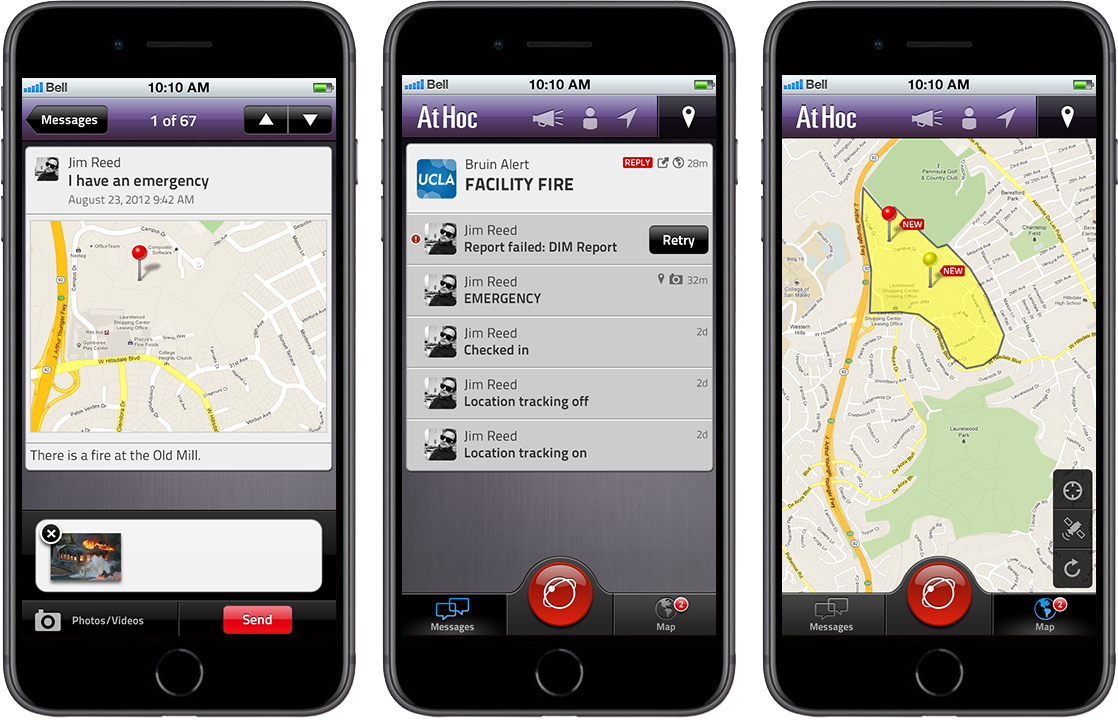 Emergency reports can include text, geo location, photos and videos.
Next-Generation 911
As Principal Product Designer, I designed multiple products. This mobile application is just one part of the larger system. The mobile app is for the user in the field, the first responder or citizen. There is also a robust dashboard for the Dispatcher and Operator personas.
Motion Study

I conducted multiple motion studies by animating the UI using After Effects. To help create seamless experiences, I animated multiple user scenarios to get an overall feel for the interaction flows and motion transitions.
Emergency Situation Tracking
Users "check in" with their location information during emergency situations, and receive alerts from the emergency operators.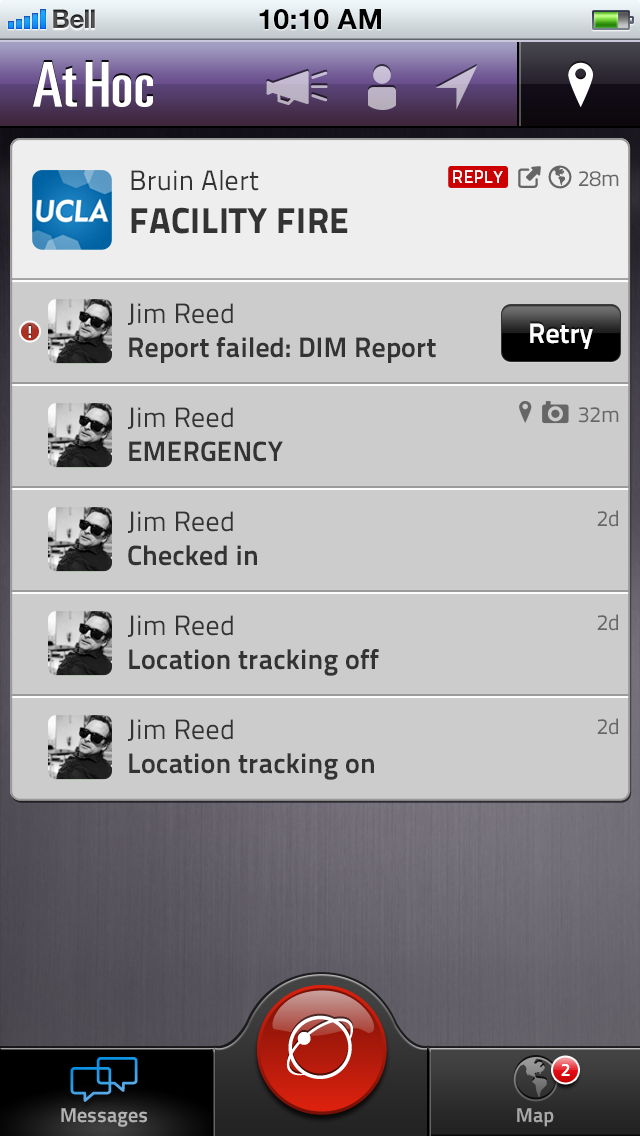 Emergency operators publish maps with layers and pins so that first responders and civilians become aware of incidents and cordons during an emergency.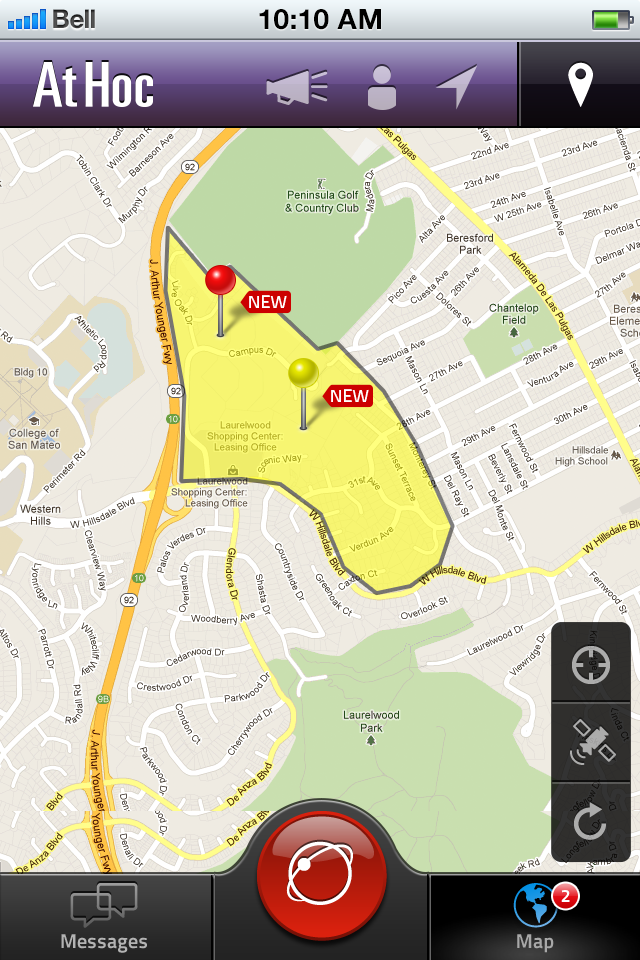 Design Patterns
To ensure consistency across multiple views on multiple devices, I lead the team to make design pattern libraries for wireframes, visual mockups, and prototypes.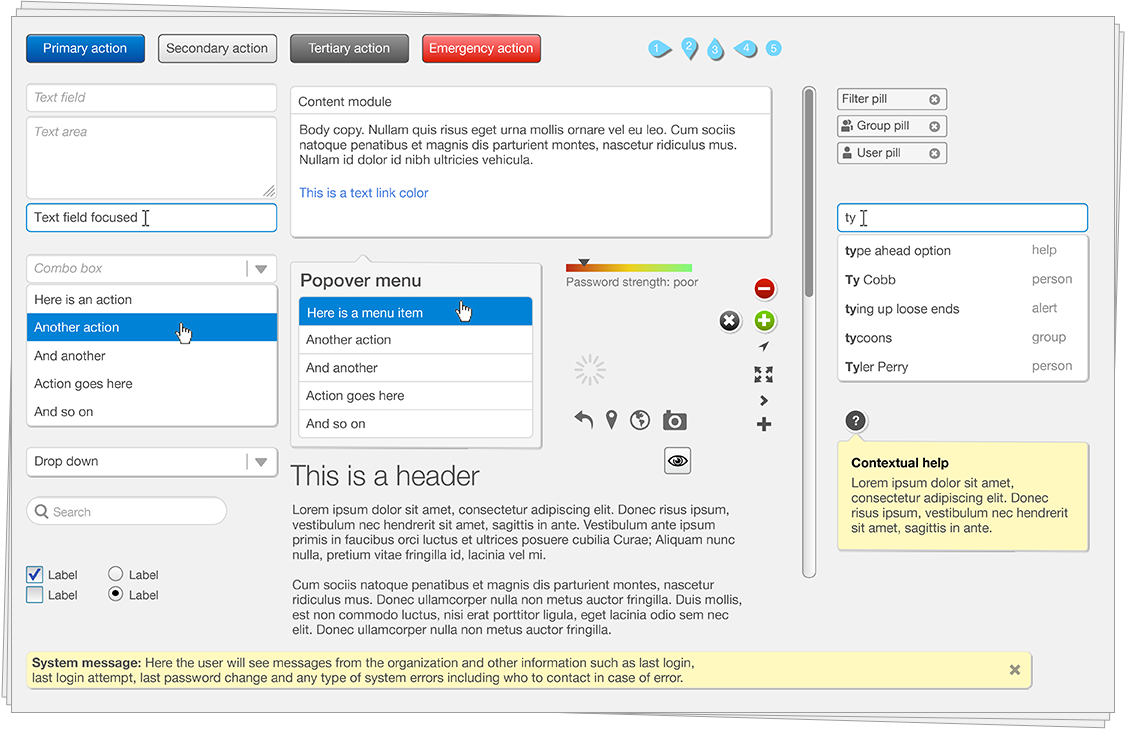 Storyboard Sketches
Every UX flow I create begins with simple sketches and storyboards.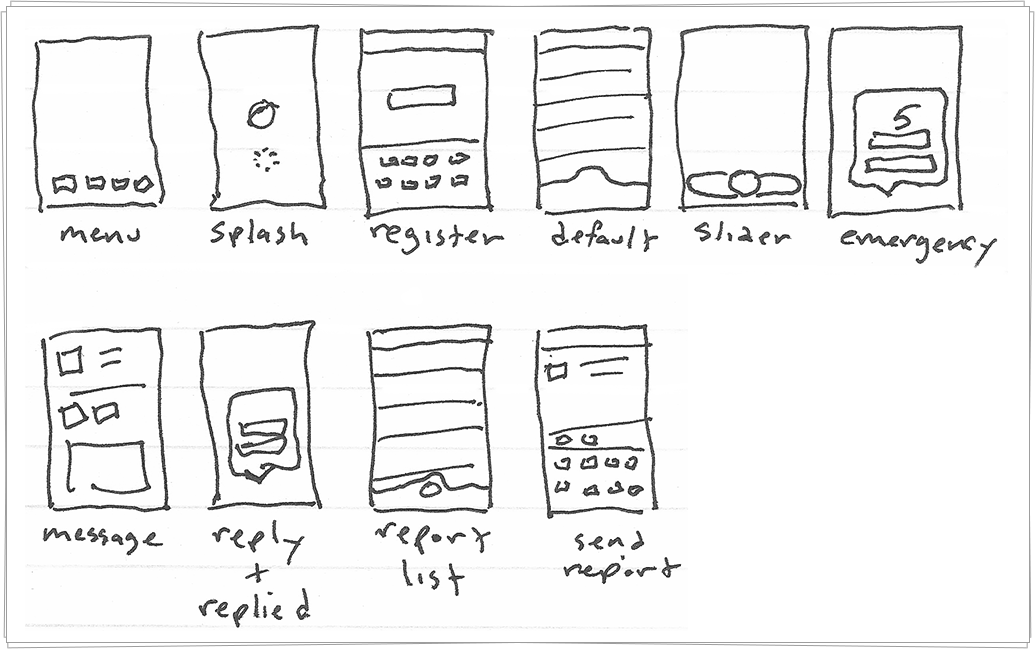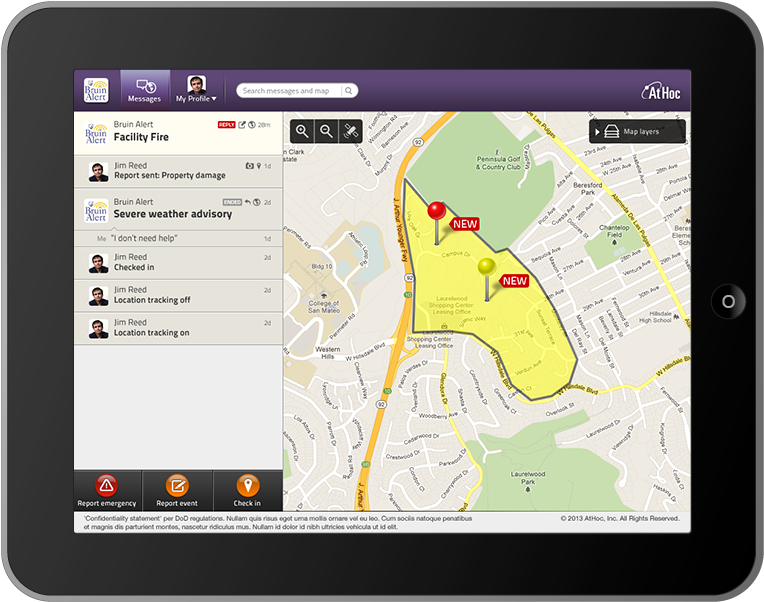 The system is complex, enabling multi-directional communication between first responders, citizens, and dispatchers. Desktop apps work seamlessly with iOS and Android mobile apps. I relish in every challenge to make the complex seem simple.