To generate awareness for Adobe Creative Suite on Facebook, my team and I devised a strategy that broke through the noise of traditional advertising. We engaged users by creating a Facebook application that asks the simple question, "is it real or fake?"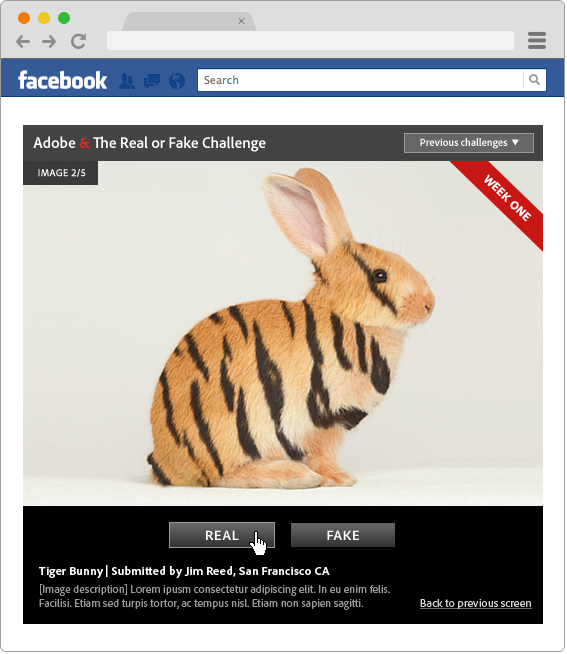 As Creative Director for a San Francisco design firm, I curated an experience that allowed us to fake ("photoshop") photos into unreal situations, and we found real images that might look fake, blurring the lines between real or really photoshopped.
Metrics only four days after the launch told us that 5,500 Facebook users took our quiz and the number of fans of the facebook page grew by 3,000.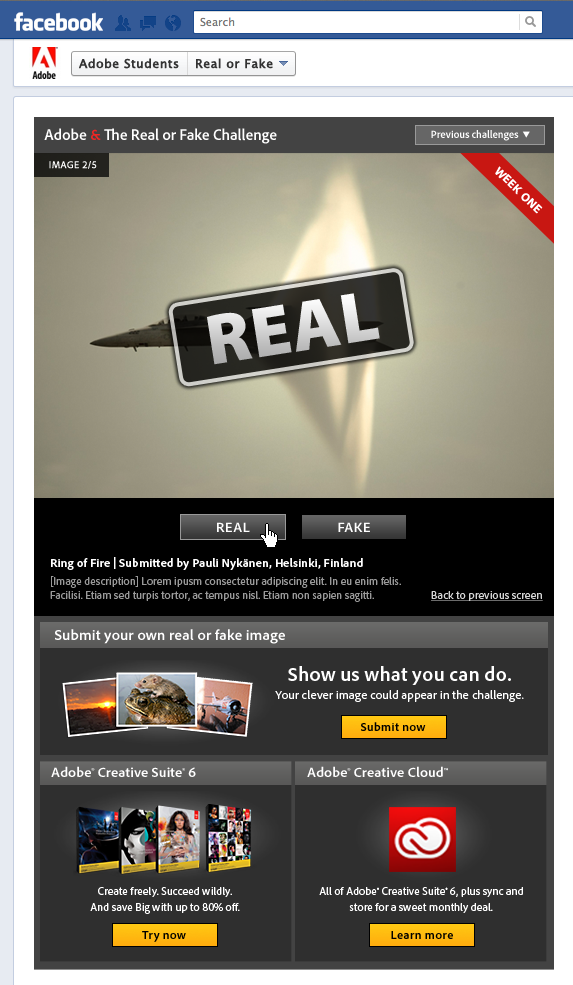 We crowdsourced image compositions by encouraging audiences to submit their own image manipulations.
Wireframes
"Fake" images include step-by-step tutorials showing how the effect was achieved using Adobe Creative Suite.

Personas
When designing user personas for Creative Suite, I considered design professionals at various levels.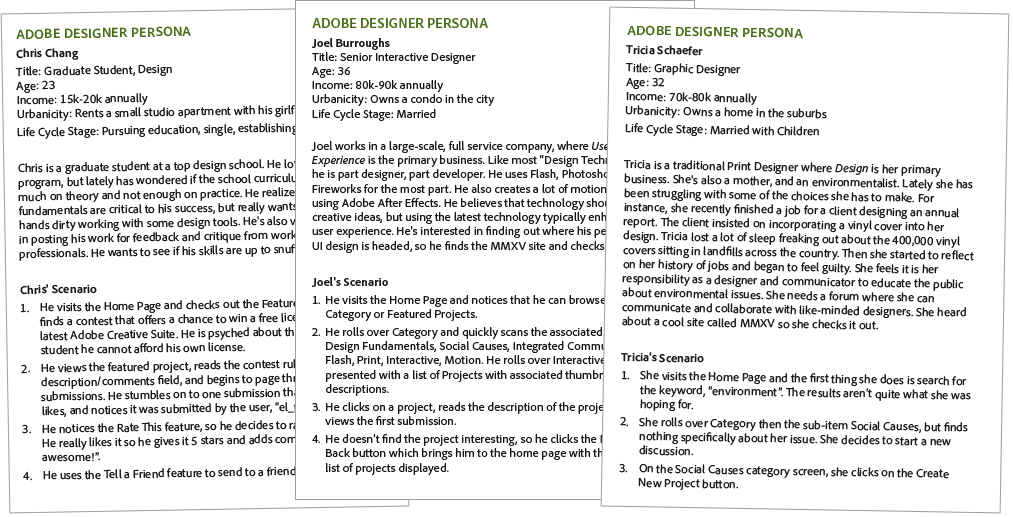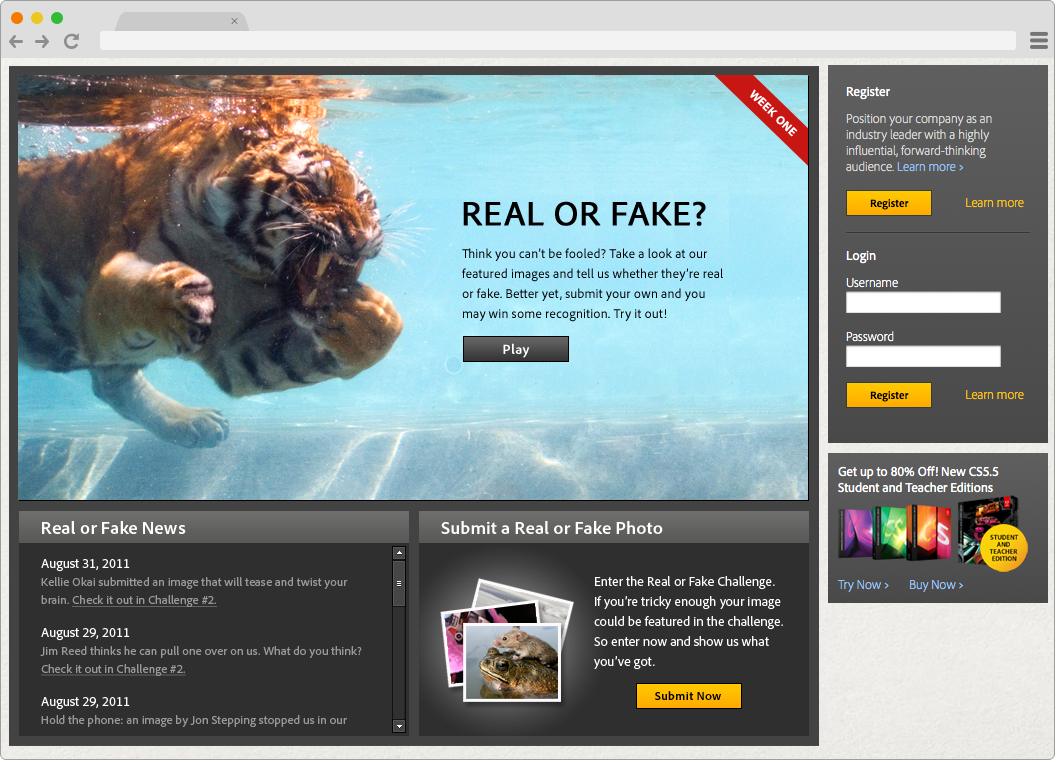 More than 14,000 people played the game in the first month, 40% of game players returned to play the game again, 21% experienced a brief tutorial on how to use Adobe tools, and 6% clicked on an offer at the end of game play.