We wanted to create something beautiful and experiential. As the Lead Experience Designer, I designed a unique point-and-interact user interface to showcase featured products at a medical conference. 3D-rendered images of the human anatomy were composted onto live photography, creating beautiful "cards" that represented product categories.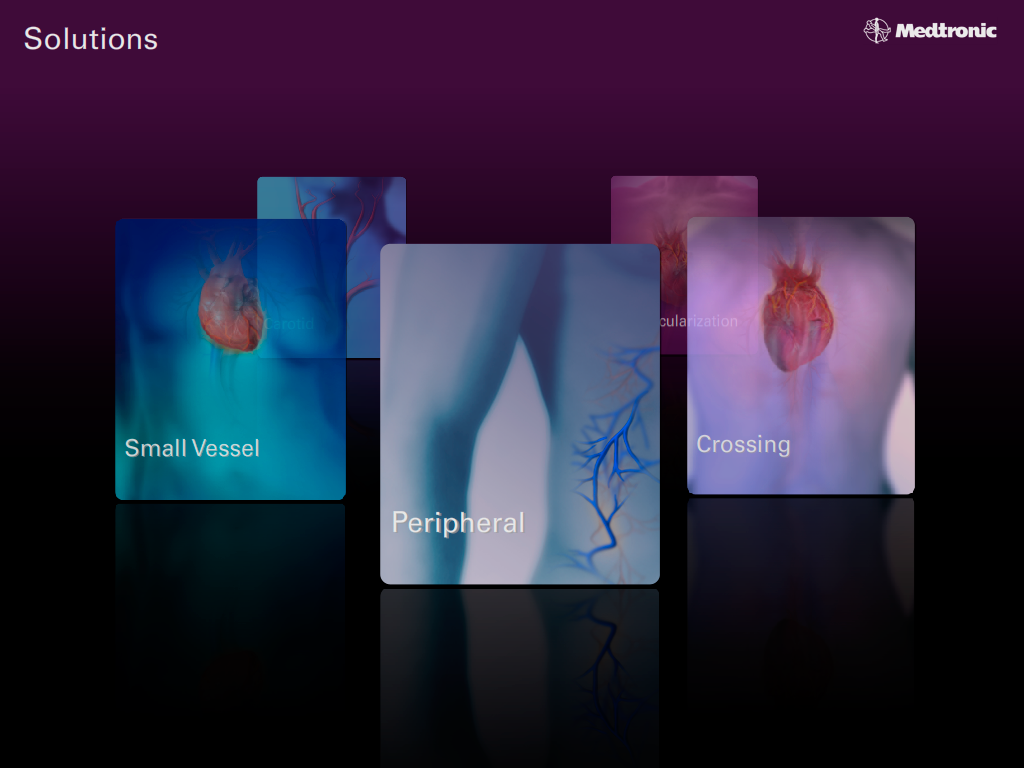 Simple information architecture allowed for elegant navigation of product categories.​​​​​​​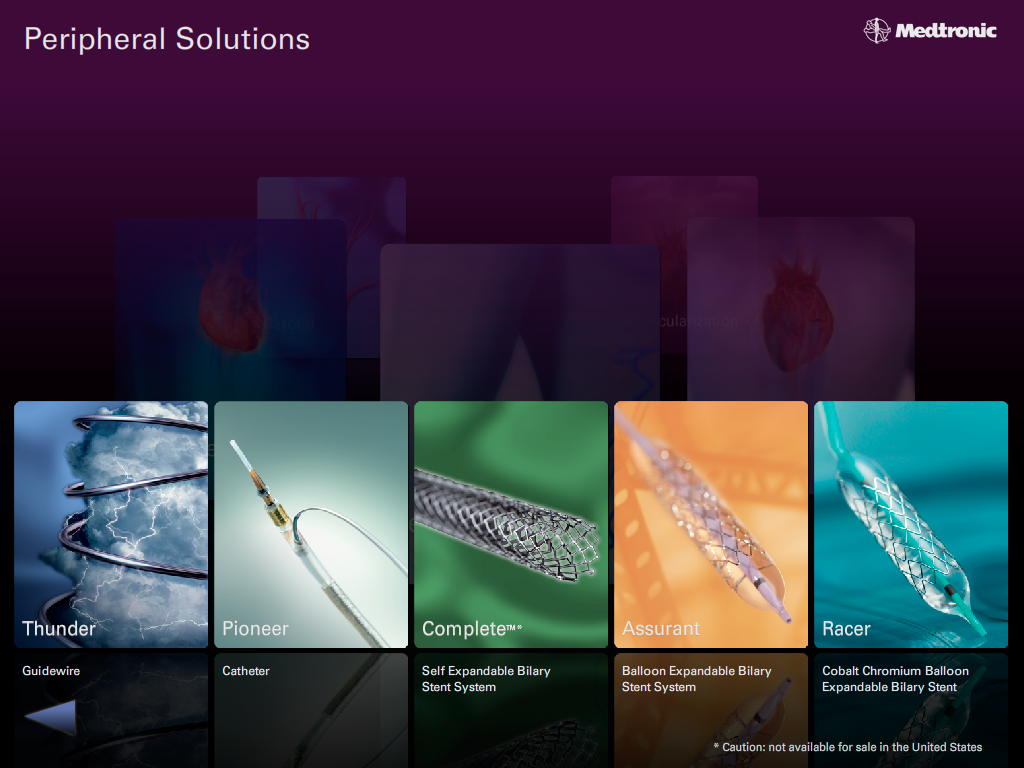 We wanted to create a futuristic, holographic effect. The technology allowed us to project the experience on to a translucent surface. We used a dark, reflective visual design to enhance the effect.
Users do not touch the device to interact. Custom cursors follow the movement of their hands as they point at the screen.