As the Creative Director for a San Francisco design firm, I oversaw and managed the UX process for several experiences for Bank of America. Designing for 20 million online users is exciting and as a user advocate, it presents interesting challenges to get to design for diverse groups of users.
Rich internet experiences include interactive calculators such as this car loan estimator.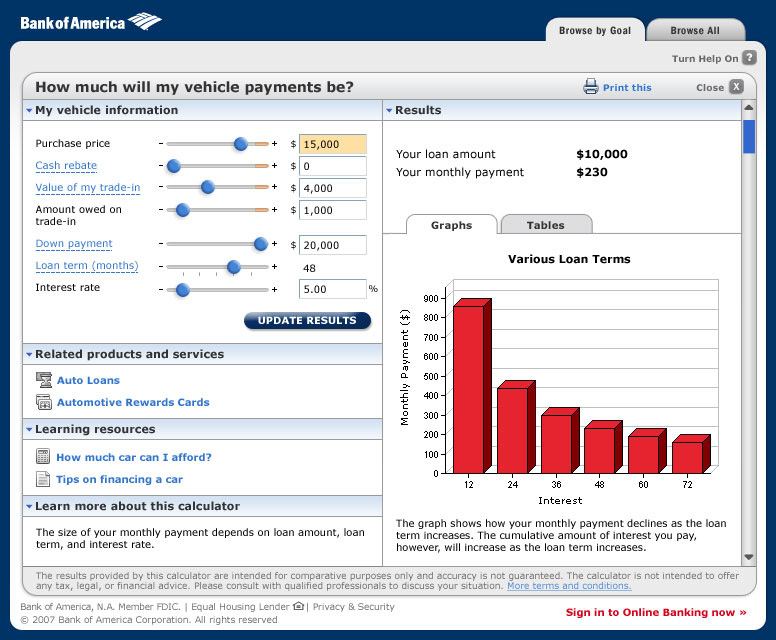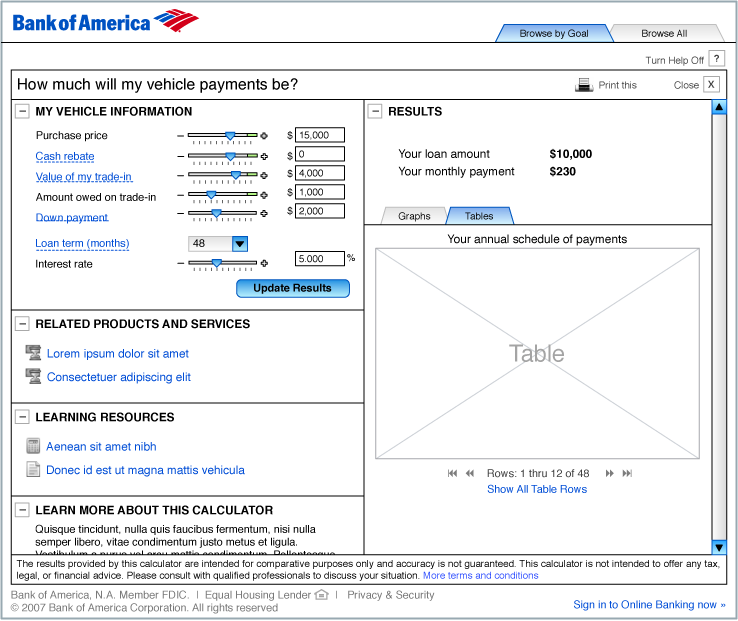 I worked with a third party user testing firm to conduct user testing with paper prototypes. Using paper prototypes allowed us to test often and make quick iterations. We discovered that users wanted to see products and services organized by lifestyle categories such as Auto & Recreation and Small Business. Not only did users want product suggestions, but they expected to find helpful tools such as interactive calculators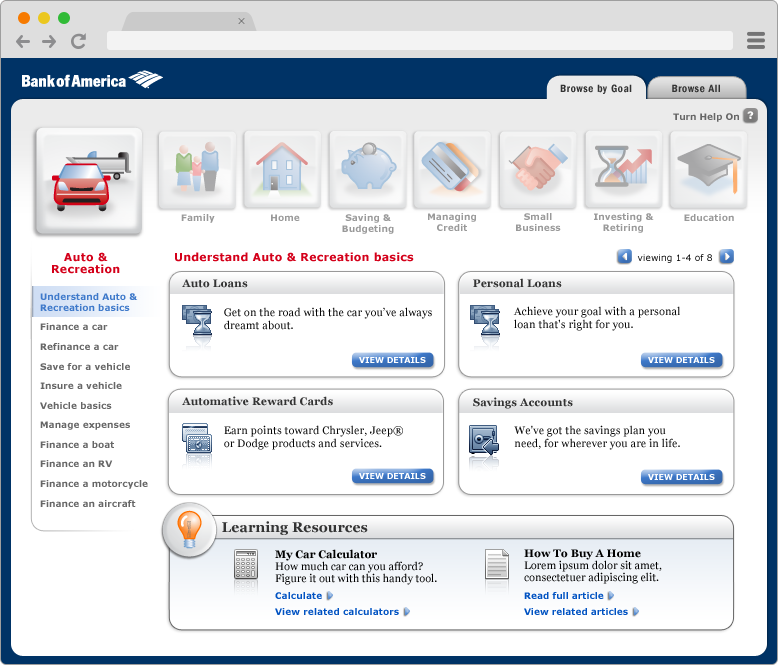 Other UX projects that I led were to create and maintain detailed transactional wireframes for a foreign currency exchange microsite…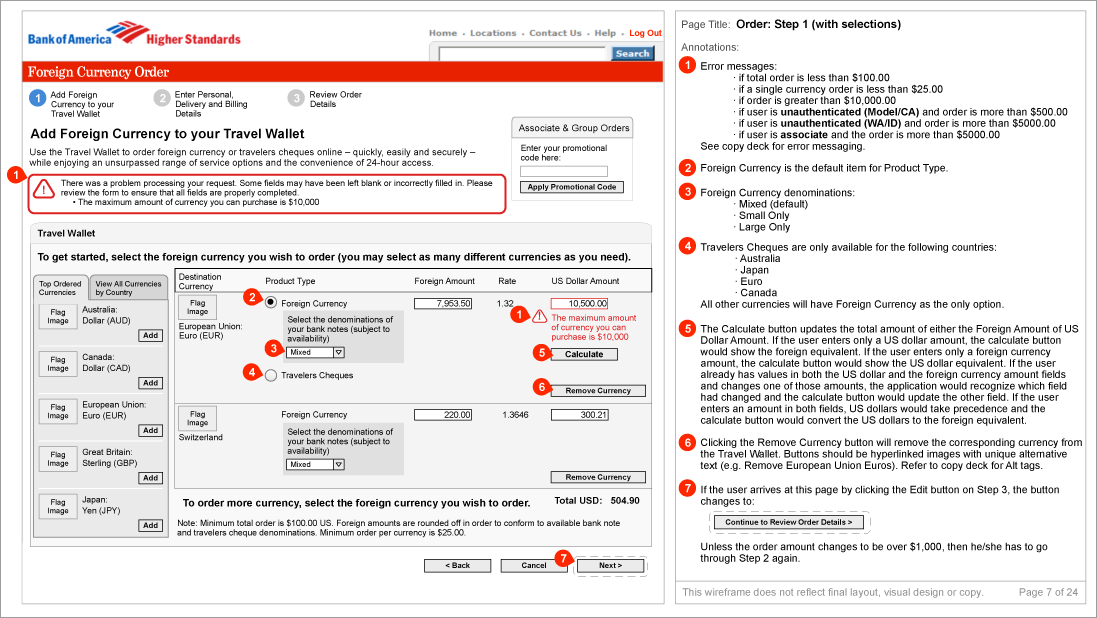 … UX strategy for student banking …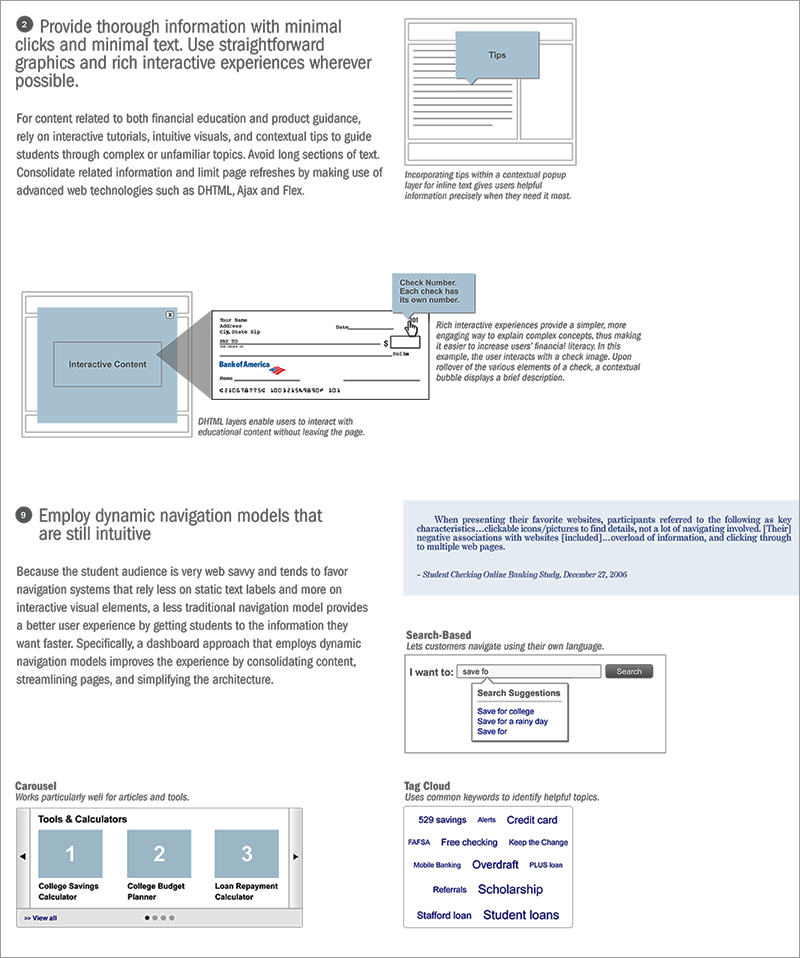 … visual comps for a car research center.​​​​​​​